Camran Khan shortlisted for the Young Tech Talent award at the WM Tech Awards 2019
24 October, 2019 | Rachel Stephens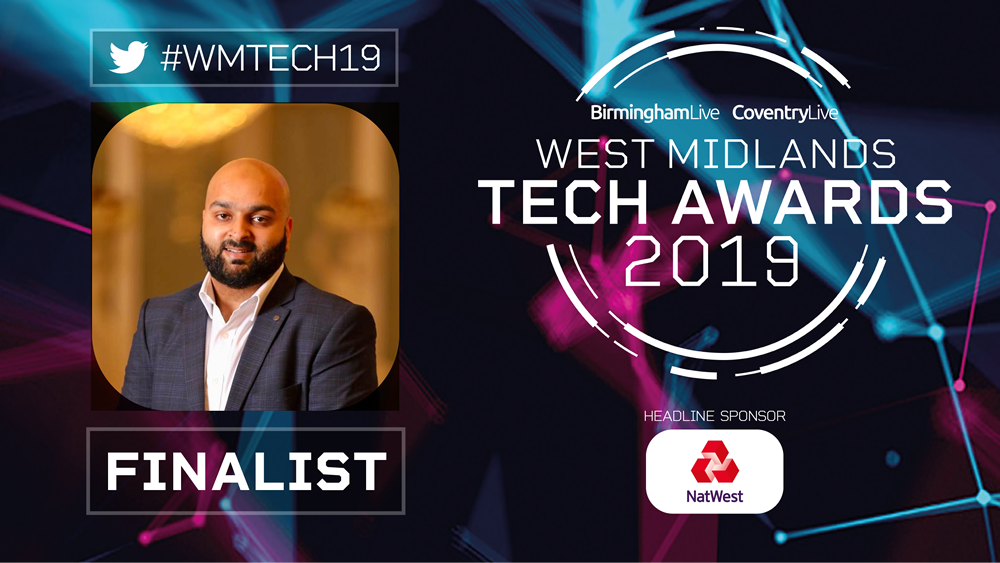 UNITED KINGDOM, OCTOBER 2019 - University of Cambridge Graduate, Camran Khan, founded brightLET after a family emergency that occurred in 2015.
Earlier this week, we announced that PropTech company brightLET had been shortlisted for a trio of awards at the West Midlands Tech Awards 2019.
It is with great honour to announce that Camran Khan, Founder & CEO of brightLET has been shortlisted for the 'Young Tech Talent' award at the BirminghamLive, West Midlands Tech Awards 2019. This prestigious award is sponsored by Severn Trent.
Founder & CEO, Camran Khan, said: "I would like to thank BirminghamLive and all the judges for shortlisting me for this prestigious award."
Camran went on to say: "It is heart-warming to see so many fantastic technology companies coming out of the West Midlands. This award is about recognising great technology companies and their amazing founders. The real winners for me are all the founders who decided to transform their idea into innovative technology - right here in the heart of the Midlands!"
Click here to view a list of all shortlisted technology companies and technologists.
About brightLET
brightLET is a UK based property technology solution, which connects renters with professional landlords without the need for an estate agent. Since launch, brightLET has saved renters almost £20 million in tenant fees and has attracted over 65,000 professional renters. For more information visit: www.brightlet.com