Property technology brightLET represents the UK in Silicon Valley IT World Awards
07 August, 2019 | Imola Tuzson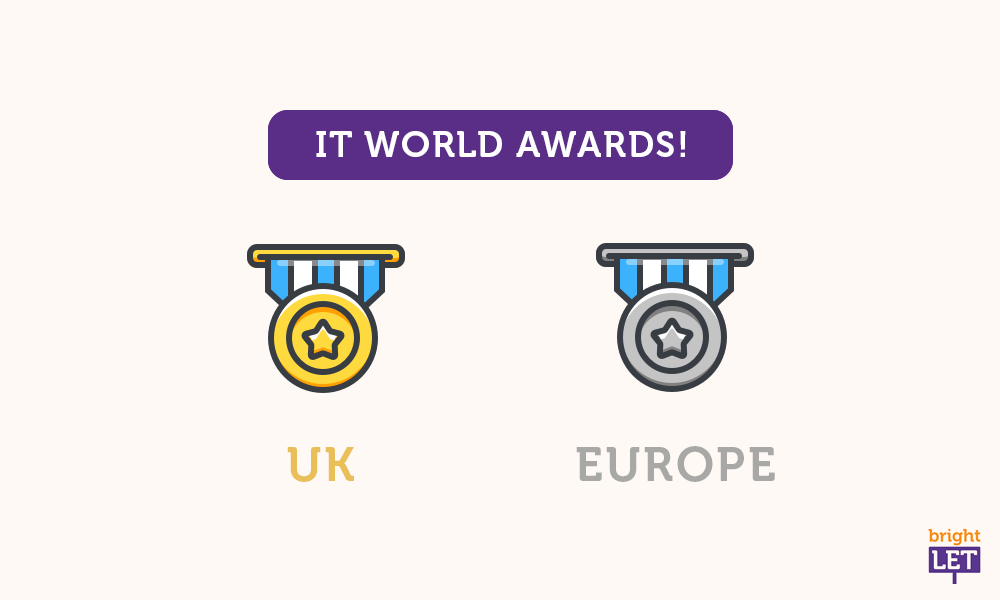 Camran Khan, a graduate from the University of Cambridge founded brightLET after a family emergency, which left him managing his father's property portfolio whilst working a full-time job in London.
After struggling with estate agents, the founder identified a number of inefficiencies and pain points for renters and landlords. He then set himself the challenge of creating a solution that cuts out the estate agent to save a lot of time, bring more transparency, and save on huge agent costs.
In June 2019, brightLET was selected for the 14th Annual Network PG's 'IT World Awards' based in Silicon Valley, to represent the UK with some of the best technology companies from the USA, Canada, Israel, Pakistan, India, and Northern Ireland.
After winning the technology 'Startup of the Year' company in the UK, brightLET then went on to compete for Europe's 'Startup of the Year', where the property technology solution took the 'Silver Award'.
Judges from all over the world, including San Francisco's popular company CEO's judged each technology company who entered the award very carefully before crowning the winners for their respective categories.
Camran Khan, Founder & CEO of brightLET, said: "Today marks a very special moment for the brightLET team. Our mission from day one has been to represent the UK on a global scale and to be recognised as a technology disruptor. This could be a blessing in disguise for the opening that could lead us to that, as everything happens for a reason."
Camran, went on to say: "Since being recognised for this amazing award, I was wondering why I was getting LinkedIn requests and emails from technology CEO's based in Silicon Valley, San Francisco, and Boston. We are gradually being recognised as a global technology company that is here to stay!"
Click here to view a list of all winners.
About brightLET
brightLET is a UK based property technology solution, which connects renters with landlords without the need for an estate agent. Since launch, brightLET has saved renters almost £20 million in tenant fees and has attracted over 65,000 professional renters. For more information visit: www.brightlet.com