Manchester Property Market Booms as its named the Next Silicon Valley
09 October, 2017 | Imola Tuzson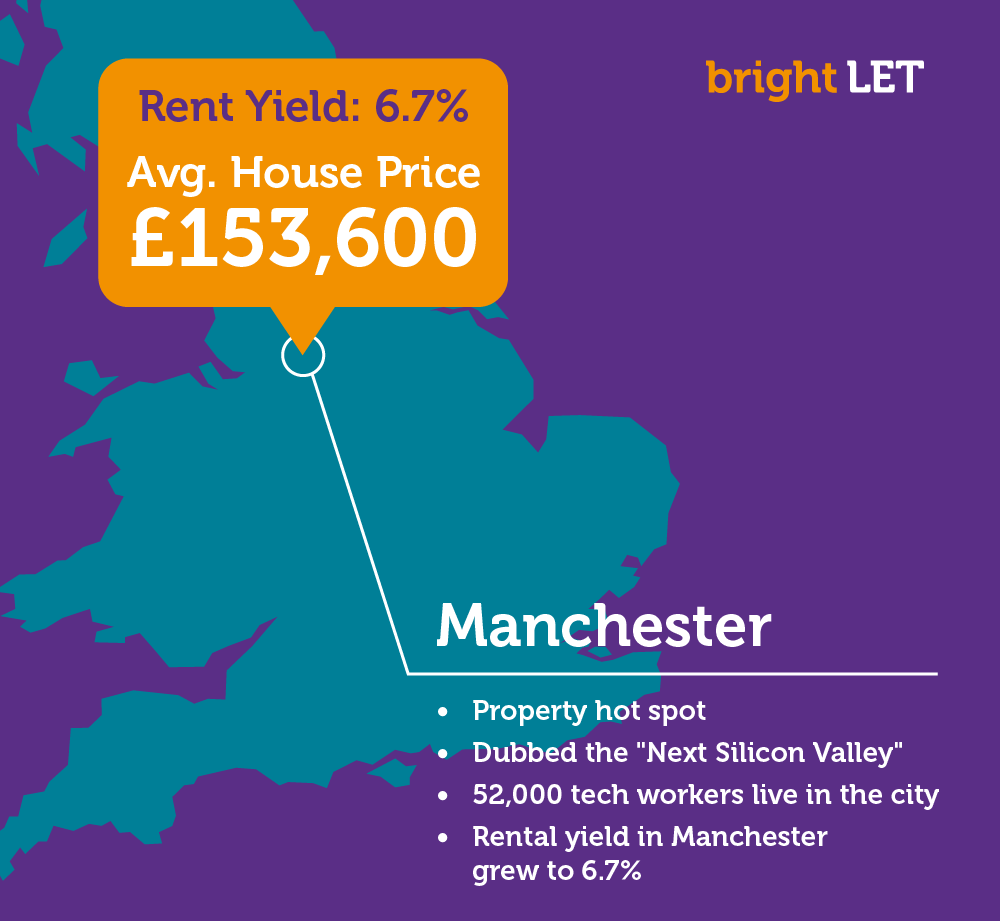 For our very first edition of the blog we wanted to cover something that would be interesting for landlords looking to increase their property portfolio.
It's looking like Manchester is the next property hot spot (with great rental yields) as it was recently dubbed the "Next Silicon Valley".
According to an article in the Daily Express (click here), Manchester is experiencing a tech boom as companies such as BBC and ITV expand into the city. Housing company Properties of the World claims that 52,000 tech workers live in the city and over 40% of office space enquiries come from the tech sector.
Remember what happened to the San Fransisco housing bubble after the original Silicon Valley boom? If you're looking to build or expand your property portfolio in a promising area, this is your chance.
At the end of last year the average rental yield in Manchester grew to 6.7% while London saw a decrease to 4.9%.
As property value decreases in the south, Manchester's property prices are increasing faster than anywhere else in the country. According to Hometrack (click here), the average house price in Manchester is currently £153,600 with a surge in growth at 8.8% compared to last year.
With less than 2,000 properties under £250,000 available in London, young professionals and families look to move out of the capital to other cities with growing business districts. And with its growing tech industry, Manchester is looking like the promised land.
Jane Liggett, CEO of Properties of the World, said "Savills has predicted Manchester to be in the top 5 fastest growing cities from 2017 to 2021 which in turn is boosting demand for housing and investment properties".
So landlords, you've been advised. Turn away from pricey London and look to Manchester. You could be raking in the big bucks sooner than you think.
How can brightLET help Landlords?
Landlords in the Manchester area are using brightLET to increase profits from their rent yields by significantly cutting out agent fees.
brightLET's platform allows landlords to drive the best practices in lettings and property management by providing a workflow system that streamlines services, reports maintenance issues, and tracks rent payments and information in one secure place without using a third party.
And those landlords who don't live in the Manchester area but still want to invest can do so and rest assured that their properties will be easily manageable from anywhere in the world using brightLET's system.