brightLET selected to join Barclays scale-up UK programme
07 December, 2017 | Imola Tuzson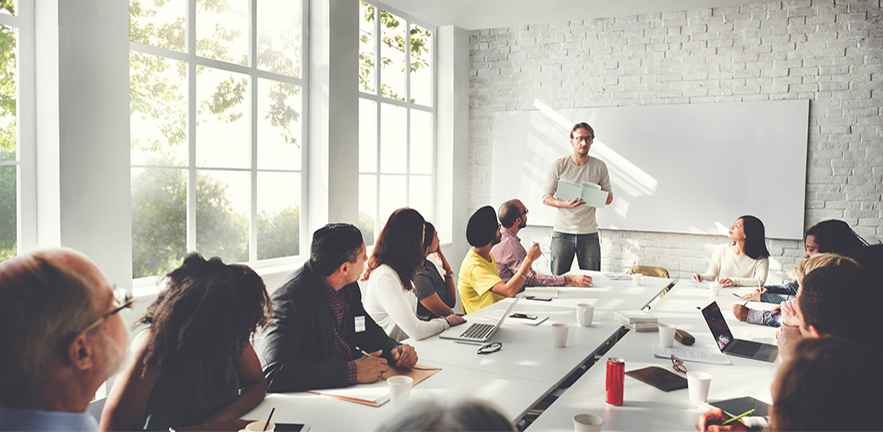 Barclays and Cambridge University join forces to help UK businesses scale up
UK - December 2017 - brightLET, the cloud-based property & lettings management solution, has yet again been awarded for its innovative and disruptive technology by being selected to join the Barclays Scale Up UK Programme in partnership with the University of Cambridge - Judge Business School Executive Education.
Barclays and the University of Cambridge's Judge Business School have teamed up to help expected high-growth start-ups and small businesses scale up by creating the Barclays Scale Up UK Programme, which will consist of a 36-week course aimed at providing company founders and senior executive teams with strategies to accelerate growth and tackle challenges faced by businesses when scaling up.
brightLET won the regional title for Midlands Best Innovative Start-up for the Barclays Entrepreneur Awards in September of this year. Now, brightLET will join 20 of the most disruptive and exciting scale-up companies from across the UK on the programme.
The Barclays Scale Up Programme will cover six core themes that are key to growth: targeting a clear and strategic positioning; understanding customers (marketing); finding an economic mechanism for growth; strengthening processes so they can scale (operational excellence); building talent that allows the organisation to grow (recruitment); and finding the capital to grow (funding). The course will be led by the country's leading team of coaches and mentors from the Entrepreneurship Centre located at Cambridge Judge Business School.
"Scaling up successfully is a key challenge for many businesses, so Cambridge Judge joined up with Barclays to offer companies the opportunity to upgrade their managerial skillsets," said Hanadi Jabado, Executive Director of the Entrepreneurship centre. "We're delighted to provide our expertise to allow companies to grow to their full potential".
Richard Heggie, Head of High Growth and Entrepreneurs at Barclays, says: "We know that building great businesses of scale and value is a team effort, requiring strong leadership and management capabilities. The programme supports founders and CEOs, and their senior management teams, in building these capabilities, and equips them with cutting-edge techniques and frameworks to transform growth. Just recently, the ScaleUp Institute's annual review highlighted the importance of leadership and management skills, and we are proud to be playing our part by helping clients develop them in their businesses."
Camran Khan, Founder & CEO at brightLET, said: "This year couldn't have ended any better for our Team. We are truly humbled and blessed to have this incredible opportunity. We feel it has come at the perfect time that will help brightLET achieve the next milestone. There is always room for improvement and knowing you will be coached by some of the industry's leading experts is a huge blessing for us."
brightLET has been receiving recognition from some of the biggest and most prestigious establishments since its launch earlier this year. It enables landlords to efficiently manage their lettings business in an easy-to-use online space, on the move, in their own time, when they need it. Landlords can now manage their tenancies directly with their tenants, schedule maintenance and repairs, track payments and more without the need of a third party, saving an average of £450 per property, per year.
About brightLET
brightLET is an award-winning PropTech solution for landlords, tenants and tradespeople in one, simple to use, cloud-based platform. brightLET provides an end-to-end workflow service which enables its users to advertise, find a property, communicate, and manage tenancies online without using a third party. For more information on brightLET and its services, please visit www.brightlet.com.